We use cookies for a variety of purposes, such as website functionality and helping target our marketing activities. Some cookies are essential, others help us improve your experience by providing insights into how the site is used. For more information, please visit our Cookie Notice.
Especially designed for the DAF truck cabin, invisibly built-in, exceptional sound quality. That's the Pioneer audio set. It does everything on a very high level. Listen and enjoy!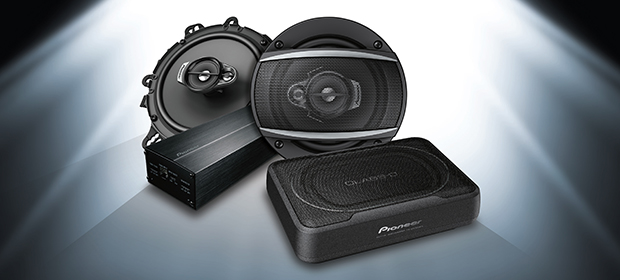 The quiet comfort of your truck deserves state-of-the-art audio. That is exactly why we joined hands with Pioneer's leading experts.

This Pioneer audio set is the first comprehensive set specially designed for DAF. It comes with four speakers, an amplifier, subwoofer and all necessary wiring. The components are built-in invisibly, with its front speakers in the doors, rear speakers behind the seats and the amplifier and woofer underneath the drivers' seat.

The quality of the sound reaches a particular high level because all components are tuned in a way to really complement each other's performance. This adds up to a symphony that reflects precisely what Pioneer and DAF set out to do. Because the present generation of DAF trucks is so quiet, the quality of sound needs to meet that high standard accordingly. This audio set truly delivers on all dimensions.

Rob Smits of DAF's demonstration fleet is enthusiastic: "When playing more quiet music, tunes don't get lost. Even the bass is still there. For those who fancy high volume, the set produces a clear and undistorted sound – full and robust."

Your DAF truck deserves only the best, so check this audio set in the TRP eCatalogue.
Find your nearest DAF Dealer