DAF respects your privacy. We use cookies for a variety of purposes, such as website functionality, improving your experience of our website, building integration with social media and helping target marketing activities within and beyond our website. By continuing your visit on our website, you are consenting to our use of cookies. However, if you want to customize your cookie preferences, click on 'Change settings' below. You can withdraw your consent at any time. For more information, please visit our Cookie Notice.

Start the Future
Discover the New Generation DAF XD for distribution and vocational applications
Start the Future
Discover the New Generation DAF XD for distribution and vocational applications
Start the Future
Discover the New Generation DAF XD for distribution and vocational applications
Previous
Next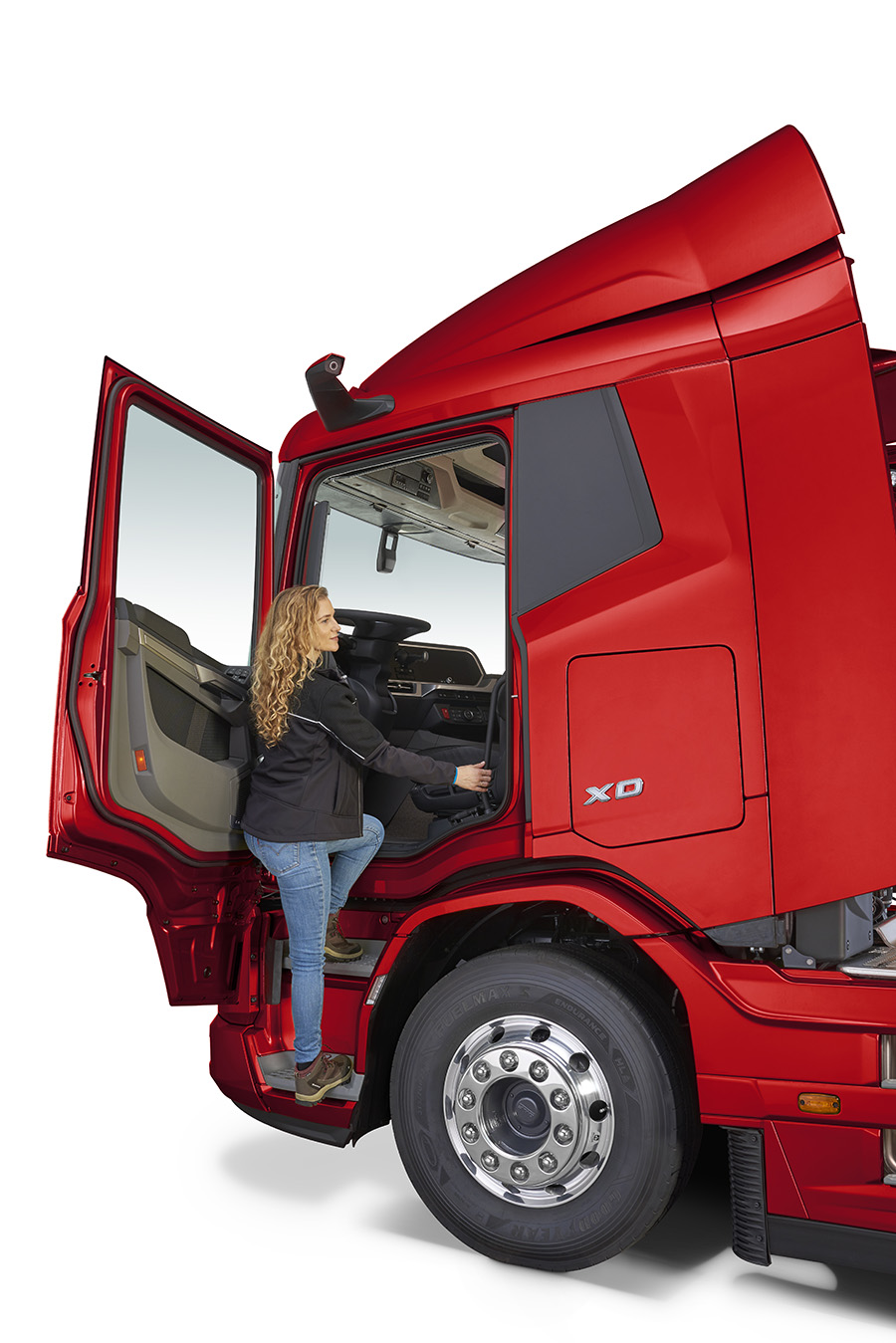 Step into the future
DAF starts the future in distribution and vocational transport with the New XD. It sets a bold standard for these segments, with exciting new features that really make a difference.
Best direct vision for busy urban areas.
Easy two-step entry for drivers climbing in and out of the cab many times a day.
A supremely comfortable driving position with a bigger adjustment range than ever before.
The result is a superb environment for driving, working and resting.
The right cab variant for your distribution or vocational application
The New Generation DAF XD comes with a Day Cab, Sleeper Cab or Sleeper High Cab in a full array of 2-, 3- and 4-axle configurations, both tractors and rigids, with single or double drive. This way, you can always select the best vehicle for your specific application.
Sleeper
Large, comfortable mattress
Convenient rear wall control panel
Generous storage space under the bunk
Optional drawer with unique integrated bottle holder
Sleeper High
175-200 cm standing height
One bed as standard and optional second bunk
Optional tables in the dashboard and fold-up co-driver's seat
Large overhead storage areas with space for a microwave
Day
Ideal for busy day-time drivers
Extra 150 mm in length at the rear of the cab
Large adjustability of seat and driving position
Extra storage space at the rear
Fold-up third seat as option
Outstanding safety, efficiency and comfort,
no matter what the application
Today's green livable cities put great demands on distribution vehicles. They need to be quieter and cleaner, and safeguard vulnerable road users. The same goes for the extensive range of vocational applications. Therefore, the versatile New Generation XD is packed with innovations that make this possible, setting new standards for safety, efficiency and driver comfort.
Safety of the future
The New Generation XD offers unmatched safety for drivers, co-drivers and other road users
Efficiency of the future
Class leading fuel efficiency and low CO2 emissions are achieved through outstanding cab aerodynamics and amazing driveline performance.
Driver comfort of the future
The New XD delivers a superb environment for driving, working, daily administration and resting.