DAF respects your privacy. We use cookies for a variety of purposes, such as website functionality, improving your experience of our website, building integration with social media and helping target marketing activities within and beyond our website. By continuing your visit on our website, you are consenting to our use of cookies. However, if you want to customize your cookie preferences, click on 'Change settings' below. You can withdraw your consent at any time. For more information, please visit our Cookie Notice.
Excellent safety and comfort
The DAF CF comes standard with enhanced features that not only ensure the highest possible safety of the driver and other road users, but also contribute to vehicle versatility, fuel efficiency and comfort, no matter what business segment you are in.
City Turn Assist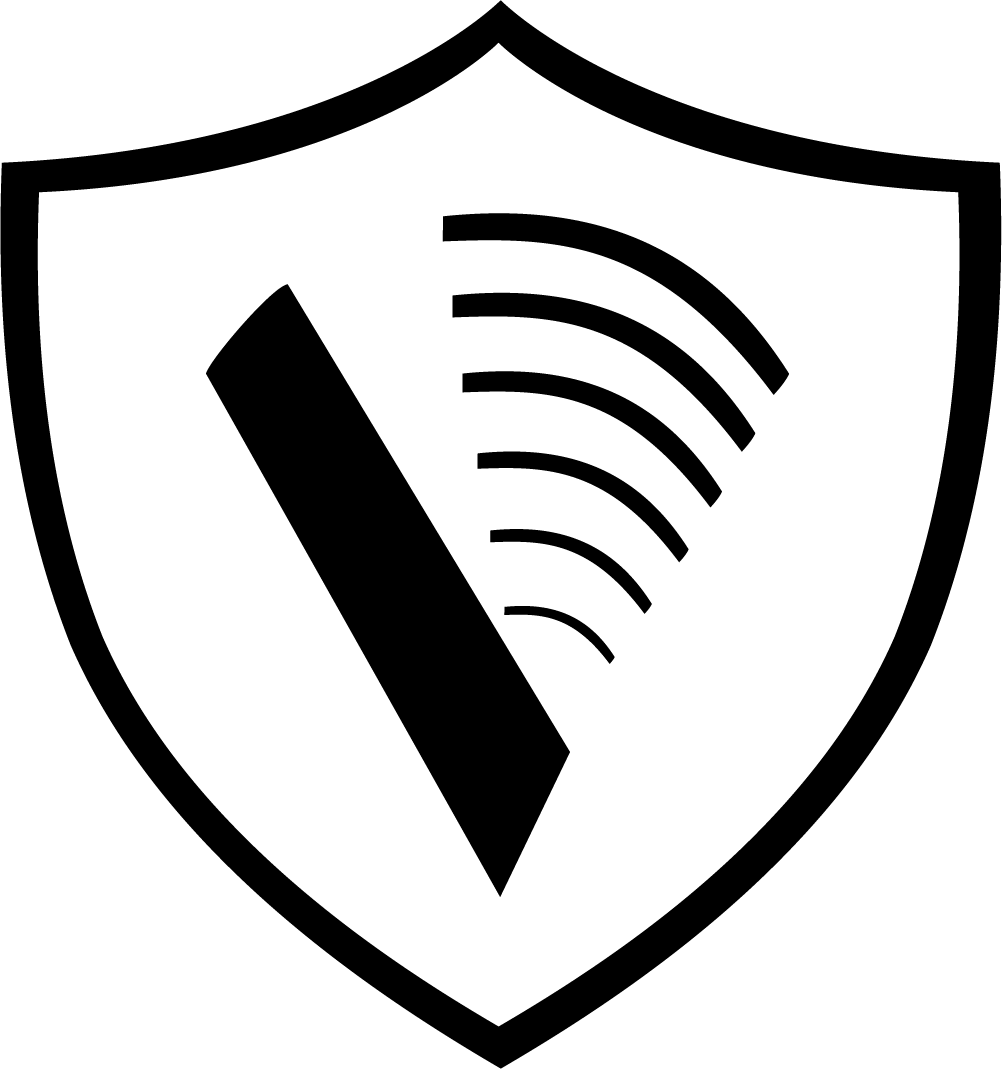 City Turn Assist helps to prevent an accident with a cyclist or pedestrian when the vehicle is making a turn. At higher speeds (> 30 km/h) the system assists in avoiding side collision with a motor cycle or car in the driver's blind zone when changing lanes or merging. City Turn Assist will alert the driver of an impending collision at the co-driver's side by offering visual and audible warnings. The system uses radar technology for optimal object detection, even in poor visibility conditions.
1. Predictive Cruise Control
Predictive Cruise Control uses GPS technology to determine the exact location of the truck and the expected driving conditions up to the next 2 kilometres. It uses this information to determine the ideal speed within a specified range.
2. Adaptive Cruise Control
Adaptive Cruise Control (ACC) automatically adjusts the truck's speed to maintain a safe distance from the vehicle ahead.
3. Forward Collision Warning
Forward Collision Warning (FCW) generates a warning sound and a visual alert on the instrument panel, urging the driver to take action in order to prevent a collision.
4. Advanced Emergency Braking System
The Advanced Emergency Braking System (AEBS) intervenes to slow the truck down in an emergency.
5. Lane Departure Warning System
The Lane Departure Warning System (LDWS) warns the driver if the vehicle begins to move out of the lane owing to driver error, drowsiness or distraction.
6. Vehicle Stability Control
The electronic braking system features improved Vehicle Stability Control (VSC) to prevent jack-knifing and overturning.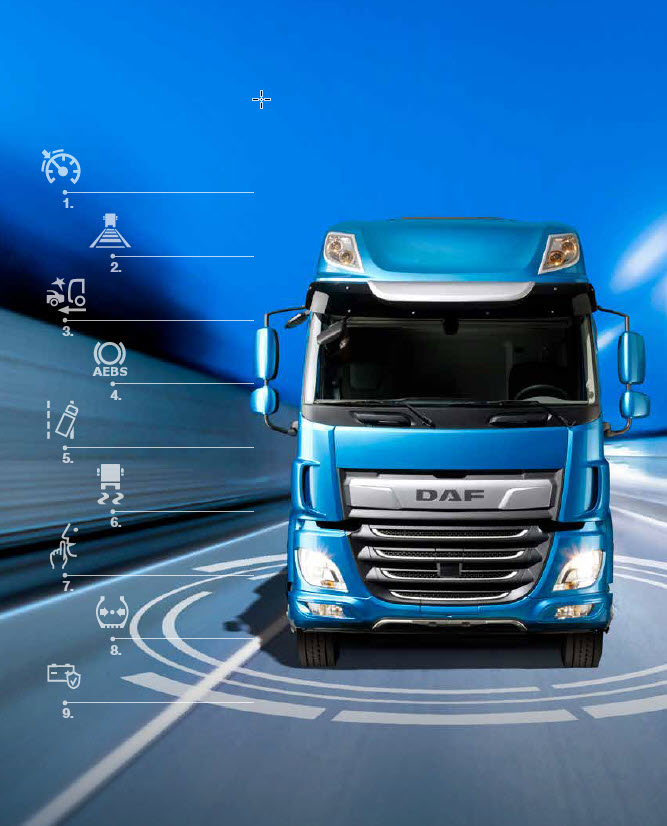 7. Silent version
DAF trucks with MX-11 engine are available in a Silent version that keeps noise levels below 71 dB(A). Ideal for distribution in areas where evening, night-time or early morning noise restrictions apply.
8. Tyre Pressure Monitoring System
The Tyre Pressure Monitoring System ensures continuous monitoring of the pressure and temperature of all tyres. The system generates warnings when the pressure of a single tire is low, or the temperature is high, enabling the driver to take swift action. This improves your total cost of ownership due to lower fuel consumption and reduced tyre wear.
9. Battery Energy Monitoring
Optional Battery Energy Monitoring allows the driver to check the status of the batteries and provides warnings when energy levels are critical. It also prevents overcharging of the batteries. The result is lower downtime and longer battery life.
10. Protective cab suspension and construction
The energy-absorbing cab suspension and reinforced cab structure has pre-programmed front and rear crumple zones to provide industry-leading vehicle safety and passenger protection.
Our comfort and safety systems explained in a video:
Want to know more about the DAF XF? Contact your nearest DAF dealer