DAF respects your privacy. We use cookies for a variety of purposes, such as website functionality, improving your experience of our website, building integration with social media and helping target marketing activities within and beyond our website. By continuing your visit on our website, you are consenting to our use of cookies. However, if you want to customize your cookie preferences, click on 'Change settings' below. You can withdraw your consent at any time. For more information, please visit our Cookie Notice.

Outstanding driver comfort
The new DAF XF builds on the excellent standards of driver comfort for which DAF's top-of-the-range truck is renowned worldwide. It offers the biggest interior space available on the market, the best and largest bunks and a completely new, attractive look and feel. The New XF: the best a driver can get!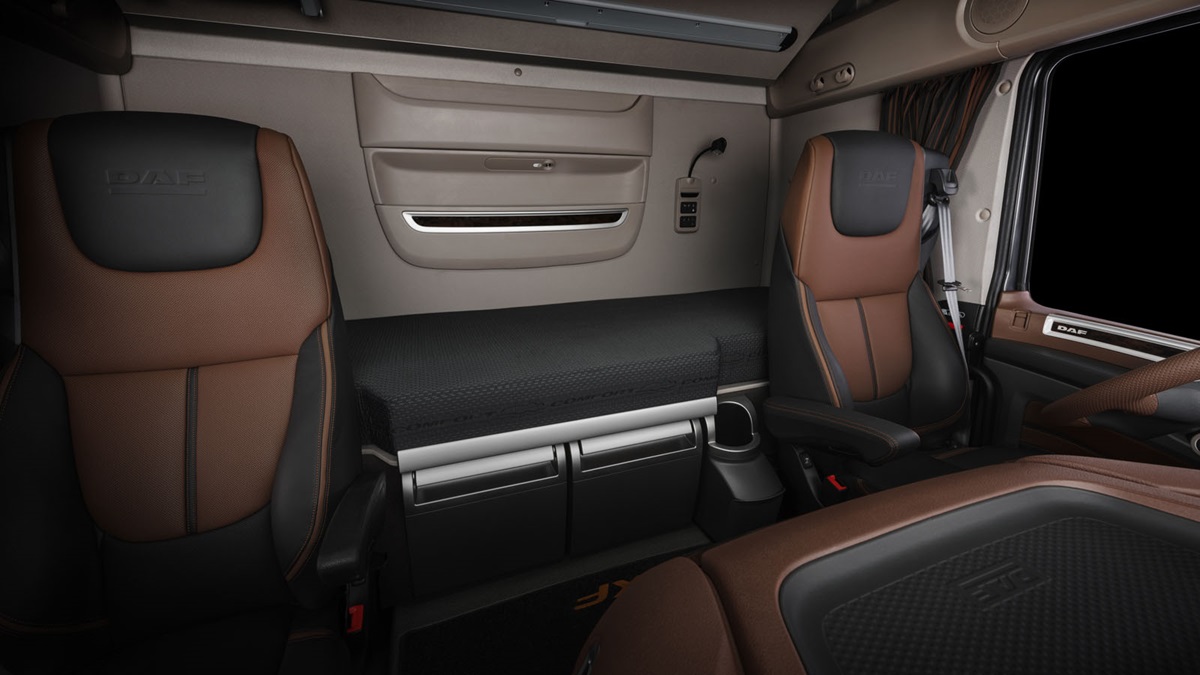 Class-leading interior
New warm and tasteful sand colors of dashboard, seats, curtains, mattresses and side and back walls give the interior a great appearance in which every driver feels comfortable and at home. Summit of luxury and comfort is the new Exclusive Line. It is distinguished by the cognac colored dashboard and door panels, as well as the stylish vents in alu. A 5-star working and living environment.
High-comfort climate control
The completely new climate control unit stands out in comfort and user-friendliness. It features one-touch defrosting, park ventilation, park heating with timer, rest heat and automatic air recirculation and can also be operated through the rear wall control unit. That means maximum comfort for the driver. In addition, the new temperature and climate control system is extremely efficient, supporting lowest total cost of ownership.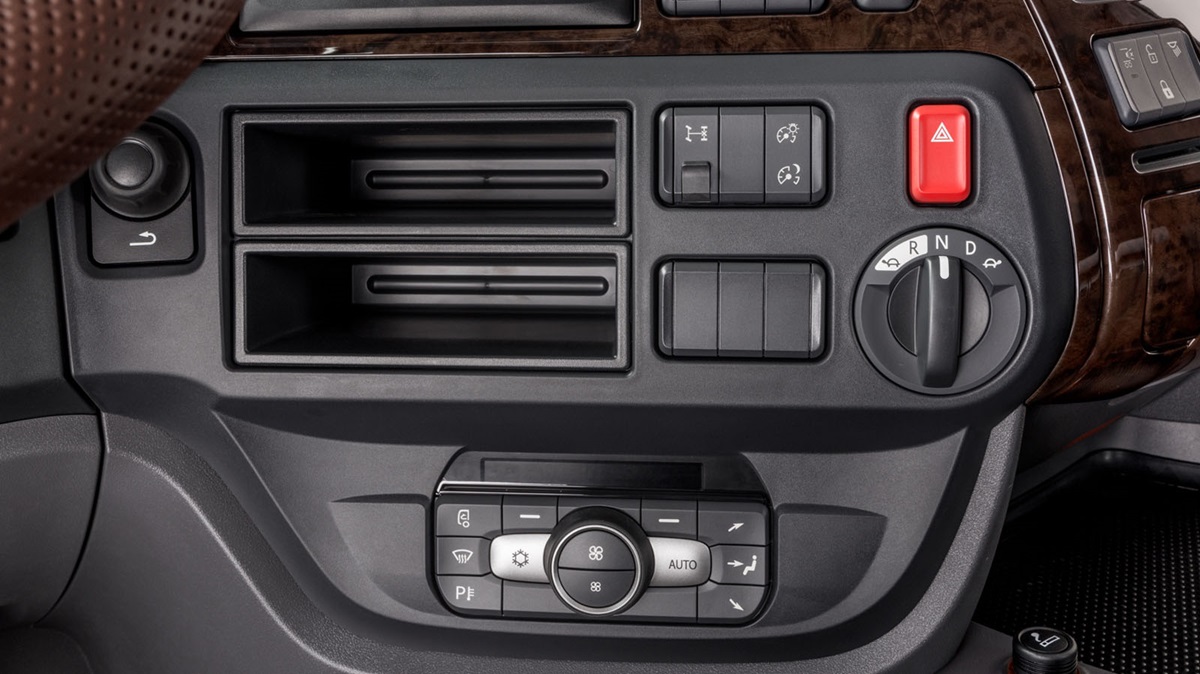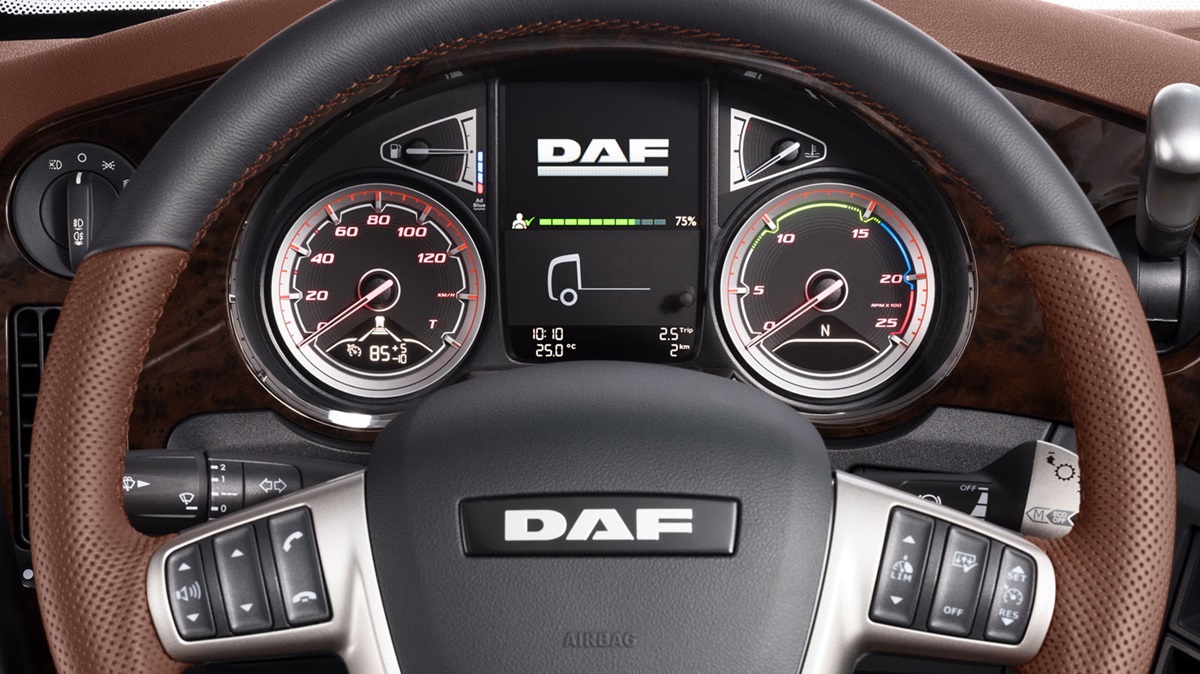 Even better driver information
We've further expanded driver information, making it easier to take effective action. The beautiful and clear instrument panel has new fonts and a new styling for even better readability. The Driver Information Panel also provides more information to increase driver comfort and efficiency. To enhance driver performance even further, settings are grouped on the instrument panel more logically and the Driver Performance Assistant (DPA) includes even more tips for economical driving.
Driver-friendly interior lighting
We've completely redesigned the interior lighting with innovative rotary switch control. The control button is centrally located in the middle of the dashboard console so it's within easy reach. The driver can select different lighting modes for various driving and resting conditions, and there's also a dimming function. For highest convenience, there's a toggle switch on the rear wall.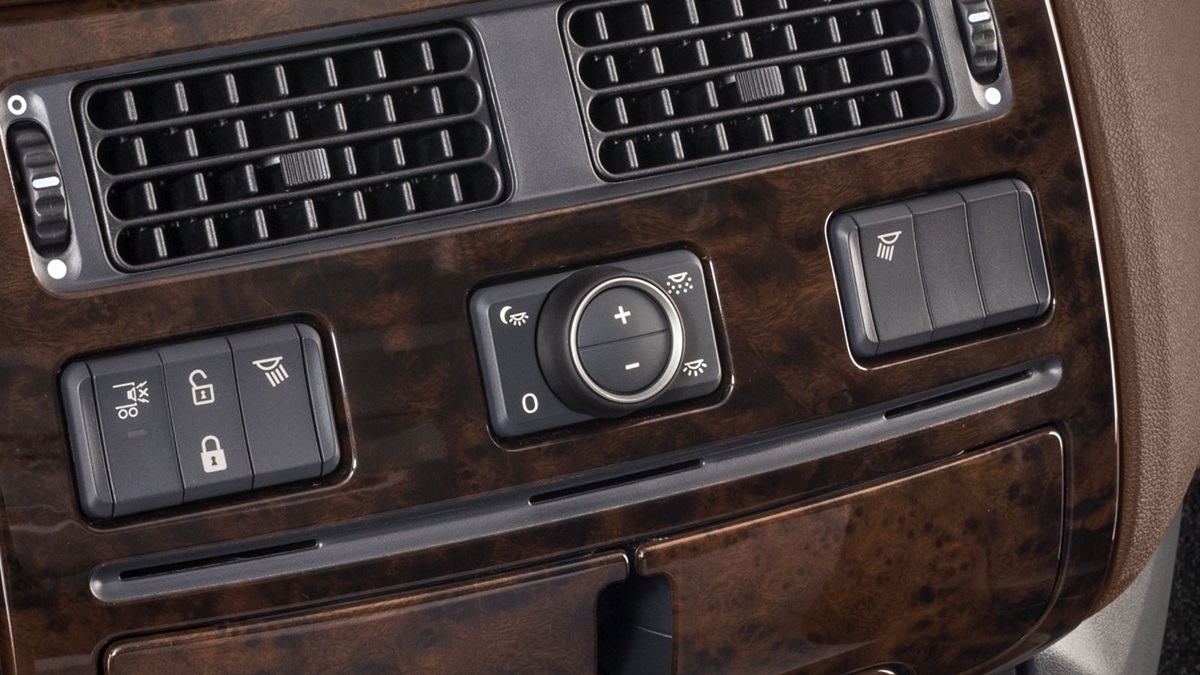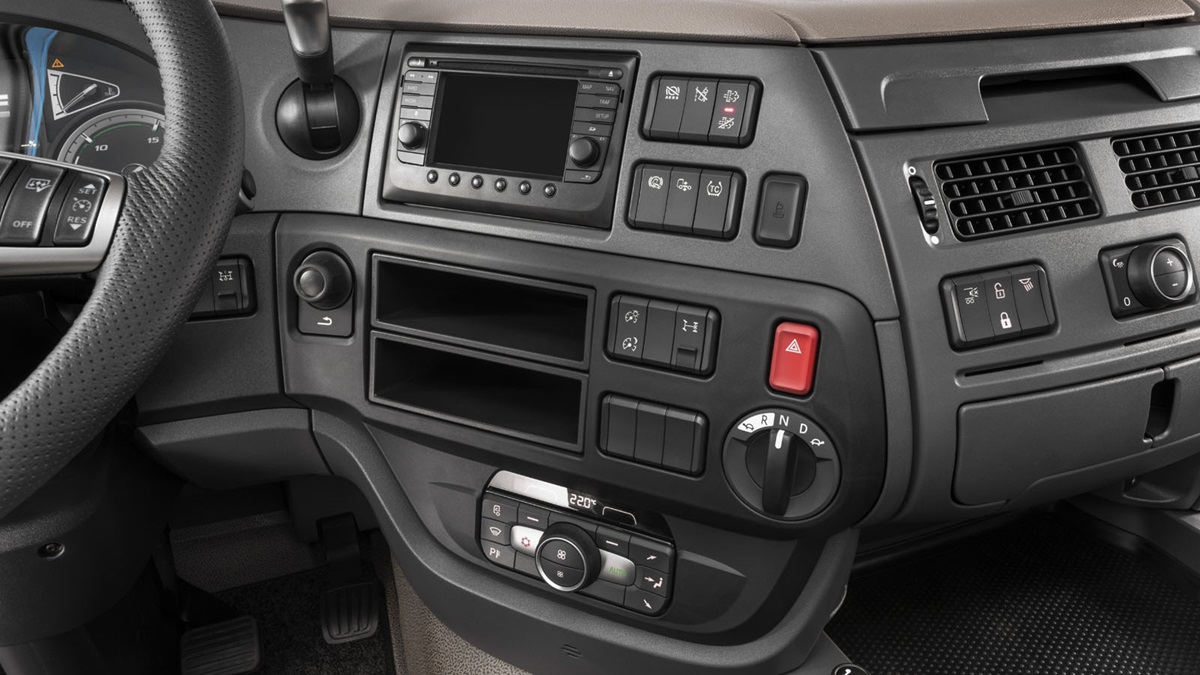 Driver configurable switches
Thanks to smart vehicle electronics position of the individual switches can be adapted to personal preference of the driver. This adds to great driver comfort as well as maximum vehicle efficiency. These switches also make it easy for dealers and bodybuilders to add new functions without the need to install extra control panels.
The DAF XF in more detail

Want to know more about the DAF XF? Contact your nearest DAF dealer