DAF respects your privacy. We use cookies for a variety of purposes, such as website functionality, improving your experience of our website, building integration with social media and helping target marketing activities within and beyond our website. By continuing your visit on our website, you are consenting to our use of cookies. However, if you want to customize your cookie preferences, click on 'Change settings' below. You can withdraw your consent at any time. For more information, please visit our Cookie Notice.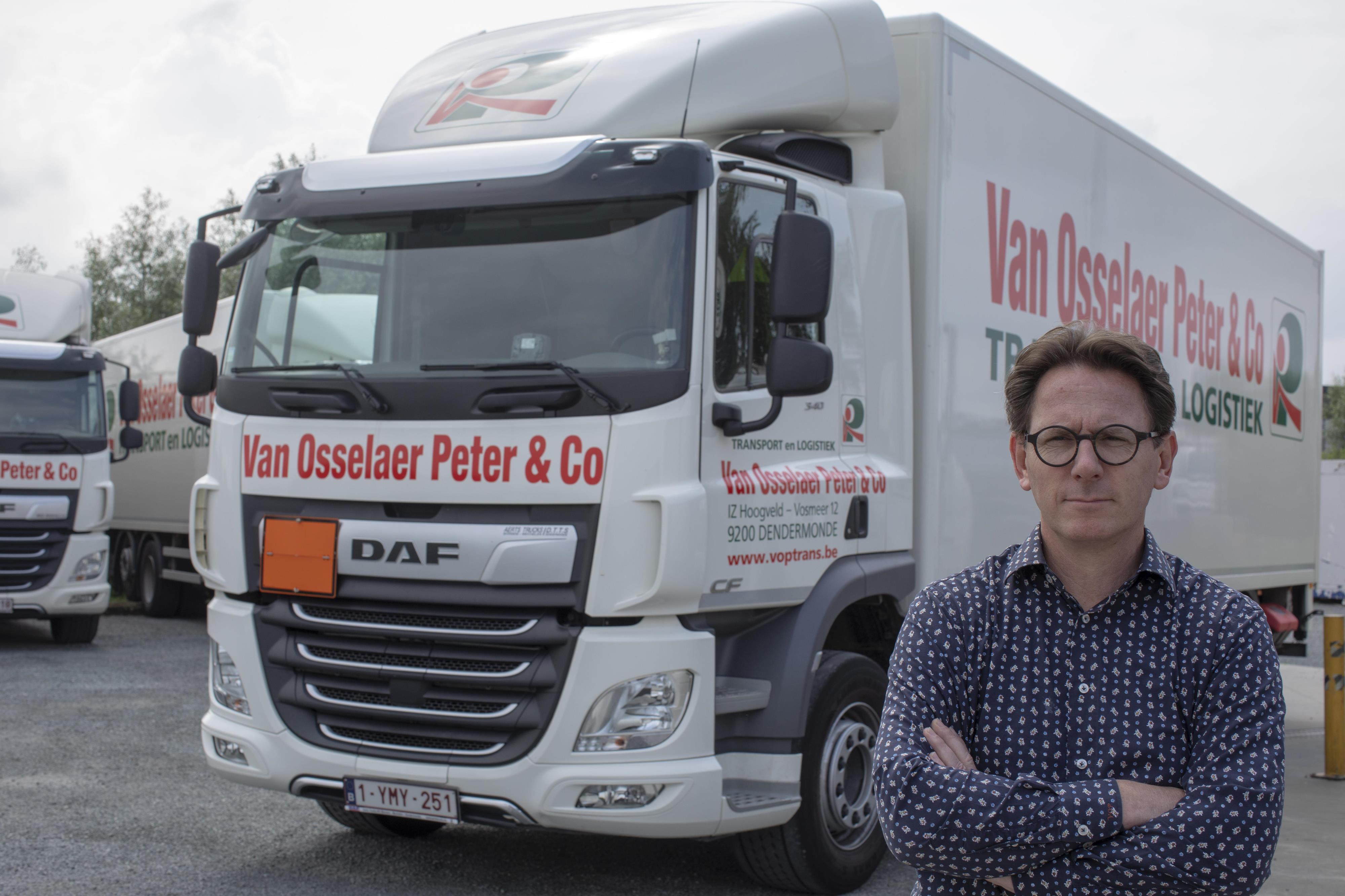 Van Osselaer Peter & Co
"DAF Driver Training makes driver not only efficient but faster too."
Peter Van Osselaer, Business Manager Van Osselaer Peter & Co
100% SCORE THANKS TO DAF DRIVER TRAINING
Van Osselaer Peter & Co see average fuel consumption fall.
EFFICIENCY AND COMFORT
Van Osselaer Peter & Co in Dendermonde have been transporting and providing logistics services primarily for dangerous goods and used batteries for many years. The DAF CF rigid, with its excellent efficiency, comfort and safety qualities, is the ideal instrument for this kind of work.
WORTH THE INVESTMENT
This transporter was recently introduced to the certified DAF training provided by the Transport Academy: "A course in eco-driving is mandatory within the permanent driving training programmes in accordance with the Code 95 regulations. However, the training is always worth the investment." The drivers at Van Osselaer Peter & Co were not only enthusiastic about the combination of theory and practice, but they also turned out to be much more efficient behind the wheel after taking the course. Some of them even achieved a 100% score for the practical elements!
ONE WITH YOUR TRUCK
"Curiously enough, this improved efficiency did not hinder their ability to stick to strict delivery times. The result is a win-win situation," says Peter Van Osselaer. And the fact that DAF Trucks Belgium and its franchise holders offer the training free of charge to anyone who purchases a new truck adds the perfect finishing touch for this transporter in Dendermonde: "It means you can really maximise the efficiency of the DAF CF and allow your driver to become one with their truck."
Peter Van Osselaer, business manager Van Osselaer Peter & Co