We use cookies for a variety of purposes, such as website functionality and helping target our marketing activities. Some cookies are essential, others help us improve your experience by providing insights into how the site is used. For more information, please visit our Cookie Notice.
DAF Trucks honors its best suppliers of 2018
Berco Truck Components excels
DAF Trucks has honored its best performing suppliers of 2018. At an event at the DAF Eindhoven headquarters, Berco Truck Components from Schijndel in the Netherlands received the title Master in the Supplier Performance Management Program for their outstanding performance in the areas of product development, operations support and business alignments. The award was handed out by Jos Smetsers, Executive Director PACCAR Purchasing Europe and member of the Board of Management DAF Trucks N.V.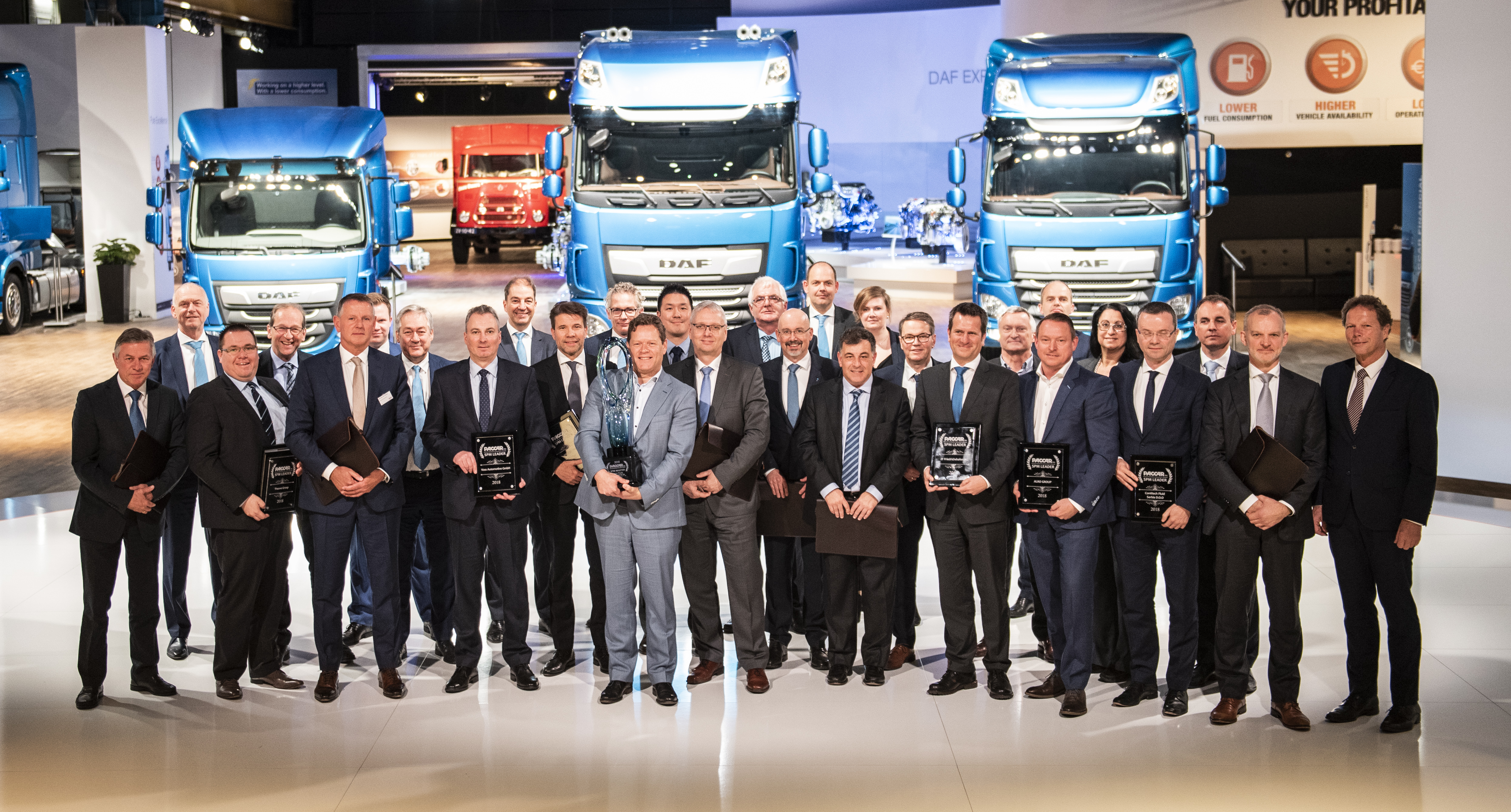 DAF recognizes its top performing suppliers in its Supplier Performance Management (SPM) program that started in 2018. Honor is given to suppliers that can reach the SPM status of Achiever, Leader and Master.
The SPM program evaluates a supplier's performance in the areas of product development, operations support and business alignment with DAF objectives. Through the program, suppliers and PACCAR cross-functional teams collaborate to identify performance enhancements and to develop product innovations.
Berco Truck Components BV reached the Master level. Berco develops and assembles interior parts for DAF such as beds, night locks and cupholders. Harold Ceelen, director Berco: "The collaboration, from all disciplines, is one of partnership and win-win. This professional and pleasant approach has already brought us a lot: we supply DAF Brazil and DAF has opened the door for us at DAF's sister company Peterbilt."
ZF Friedrichshafen AG, Alro Group, Contitech Fluid Serbia, Nedschroef, Theuws Groep and Voss Automotive GmbH were titled 2018 SPM 'Leaders'.
The SPM 'Achievers' of 2018 are DAF suppliers Goodyear, KS Kolbenschmidt, Fiberpachs SA, Voestalpine Sadef NV, Doesburg Components, Eaton Automotive Systems, Leoni, Grammer, Pierburg, Borgers Sud, ThyssenKrupp Forged Technologies, Wabco Vertriebs and Continental Automotive.
Press Contacts
Are you a journalist and do you have a question? Please contact:
Rutger Kerstiens
Corporate Communications Department
For general questions about DAF, please use: