DAF respects your privacy. We use cookies for a variety of purposes, such as website functionality, improving your experience of our website, building integration with social media and helping target marketing activities within and beyond our website. By continuing your visit on our website, you are consenting to our use of cookies. However, if you want to customize your cookie preferences, click on 'Change settings' below. You can withdraw your consent at any time. For more information, please visit our Cookie Notice.
How long will my truck's maintenance take?
When you earn your living by driving a truck, it is imperative to keep that truck on the road as much as possible. When the time comes for (periodic) maintenance or a repair, naturally, you want to know when you can expect to get your truck back. This is why DAF will always provide you with a realistic time frame in advance.
Booking in for maintenance
When the time comes for periodic maintenance and you have a DAF MultiSupport maintenance contract in place, you will always have a clear overview of when your truck is expected at the workshop. Your DAF dealer will run through the expected time line with you in advance so that you can plan around it with plenty of notice.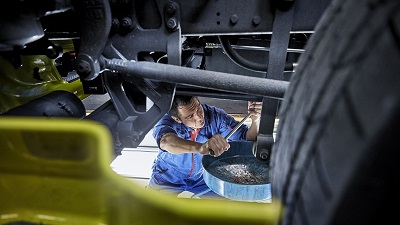 Downtime not an option? Use a spare truck
If an appointment for periodic maintenance throws your schedule off, in most instances, a replacement truck can be arranged for you so that you can still meet your obligations. This may also be an option to pursue if you are waiting for a specific part, for example.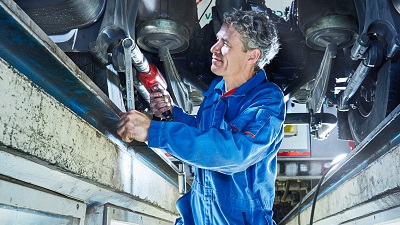 Repairs while you wait
Encountered an issue that's brought you to a halt? If the problem involves a relatively small operation, often you will be able to stop by the very same day to have the minor repair carried out there and then. In these cases too, the DAF dealer will give you a realistic time frame so that you always know where you stand.
Questions?
If you still have questions regarding the maintenance procedure, you can contact your DAF dealer. This will avoid any unwanted surprises.
Back to Knowlegde Base
Contact your nearest DAF Dealer