We use cookies for a variety of purposes, such as website functionality and helping target our marketing activities. Some cookies are essential, others help us improve your experience by providing insights into how the site is used. For more information, please visit our Cookie Notice.
Power for profit
To extend its leading position in the field of fuel efficiency and low operating costs even further, DAF has introduced a significant number of innovations to the successful 12.9 litre PACCAR MX Euro 5 engine. New pistons, optimised fuel injection and a unique, fully encapsulated exhaust manifold unit ensure substantially lower fuel consumption and therefore lower CO2-emissions.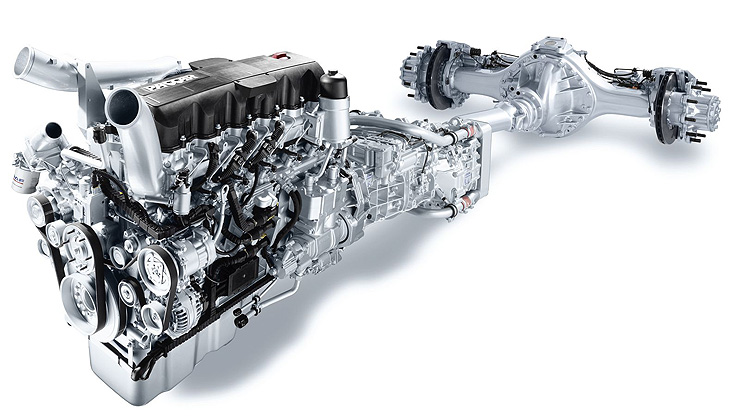 The 12.9-litre PACCAR MX engine delivers excellent performance: from 410 hp up to 510 hp and high torque of between 2,000 and 2,500 Nm, with a maximum torque available between 1,000 and 1,410 rpm. Also, with DAF SCR Technology it complies with Euro 5 and EEV (Enhanced Environmentally-friendly Vehicles) exhaust gas emission standards. It is economical too, incorporating several technical advances that reduce fuel consumption. The XF105 also uses many low-maintenance components, which extends service intervals to further reduce operating costs.
High performance driveline
The driveline is carefully balanced to optimise performance under all operating conditions, and to make the most of the engine's low fuel consumption. There is a choice of either a 12- or 16-speed manual transmission or the latest AS-Tronic automated transmission to deliver power to the acclaimed DAF hypoid rear axle. There is also a hub-reduction axle for more demanding applications.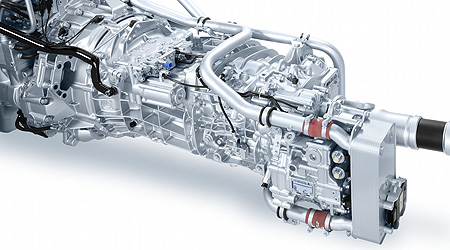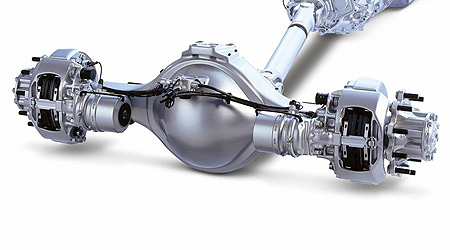 A fuel-efficient engine alone does not guarantee low fuel consumption; the gearbox and rear axle are also vitally important. That is why DAF pays great attention to integrated and optimal driveline technology. A new Intarder, plus available fast rear axle ratios give the best combination of performance, efficiency and low weight.
The PACCAR MX engine is also available in Euro 3 version.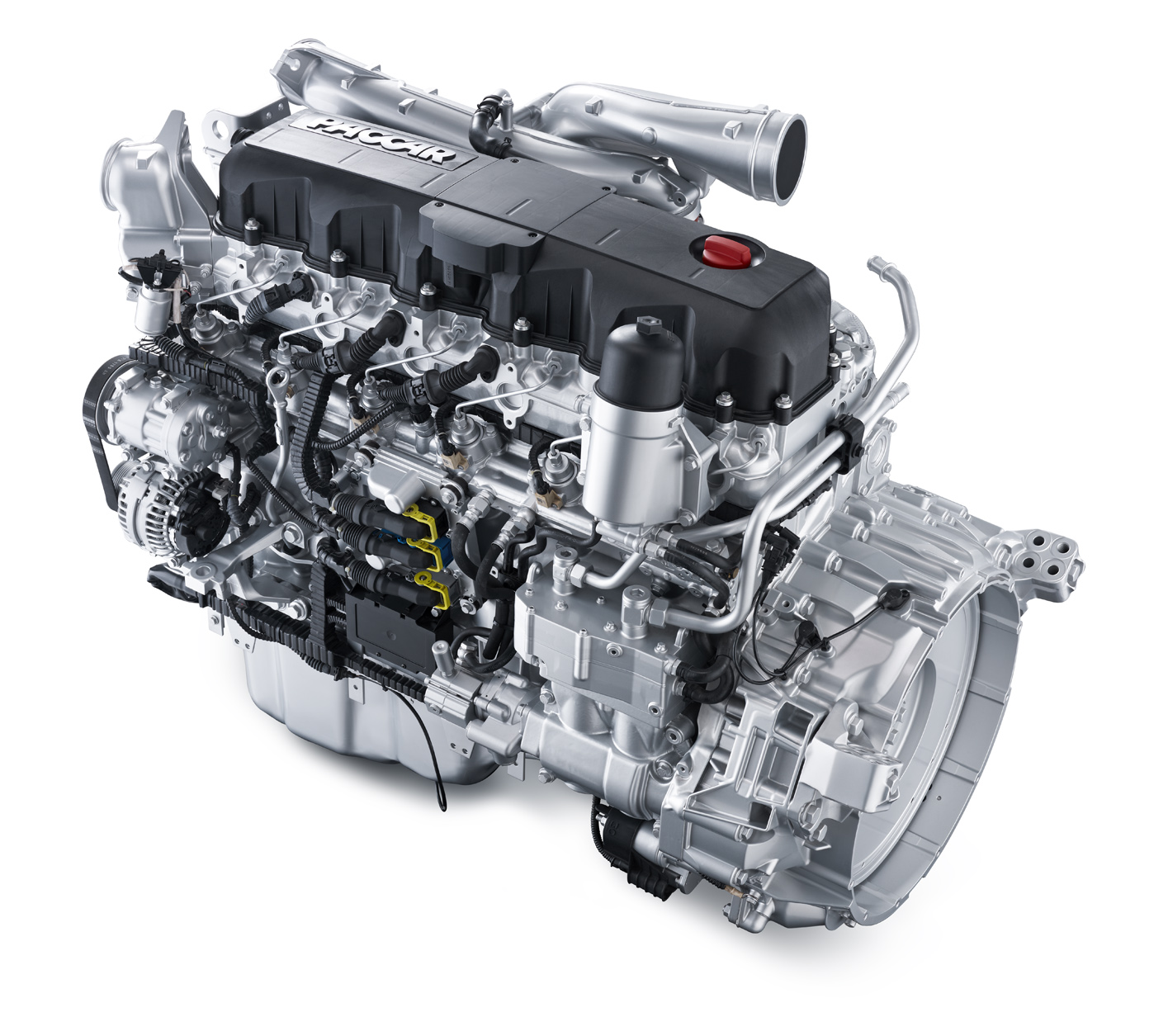 PACCAR MX 12.9 litre engine
The 12.9 litre PACCAR MX engine from the prestigious DAF XF105, is available in 410, 460 and 510 hp versions with high torques ranging from 2,000 up to 2,500 Nm.
The engine complies with Euro 5 and EEV emission standards thanks to the SMART injection system and SCR technology. The engine design results in increased service intervals to 90,000 km. With synthetic oil and centrifugal filter, intervals of up to 150,000 km can be achieved, resulting in lower operating costs and maximum vehicle availability. An integrated MX Engine Brake can be specified, providing excellent engine brake performance from 300 kW at 1,500 rpm to 375 kW at 1,900 rpm.
| Type | Performance | Torque |
| --- | --- | --- |
| MX300 | 300 kW / 410 hp / 1,500 - 1,900 rpm | 2,000 Nm / 1,000 - 1,400 rpm |
| MX340 | 340 kW / 460 hp / 1,500 - 1,900 rpm | 2,300 Nm / 1,000 - 1,400 rpm |
| MX375 | 375 kW / 510 hp / 1,500 - 1,900 rpm | 2,500 Nm / 1,000 - 1,400 rpm |
Contact your nearest DAF Dealer