We use cookies for a variety of purposes, such as website functionality and helping target our marketing activities. Some cookies are essential, others help us improve your experience by providing insights into how the site is used. For more information, please visit our Cookie Notice.

Two-, three- and four-axle tractors
The Euro 5 XF105 4 x 2 offers a wide choice of wheel bases. For transportation of large volumes, DAF can supply a 4 x 2 tractor version that has an extremely low fifth wheel height of only 96 centimetres. This means that trailers with an internal height of nearly three metres can be used for load volumes of up to 100 m3. This so called Low-Deck tractor has a 7.5-tonnes front axle with parabolic springs and an 11.5-tonnes rear axle with a four-bellow air suspension.
A front axle with air suspension is also available as an option. For additional payload capacity, a range of 6 x 2 chassis are available.
The twin steer 6 x 2 model comes with a steered and liftable rear axle. An important advantage of this leading rear axle is its high yard friendliness.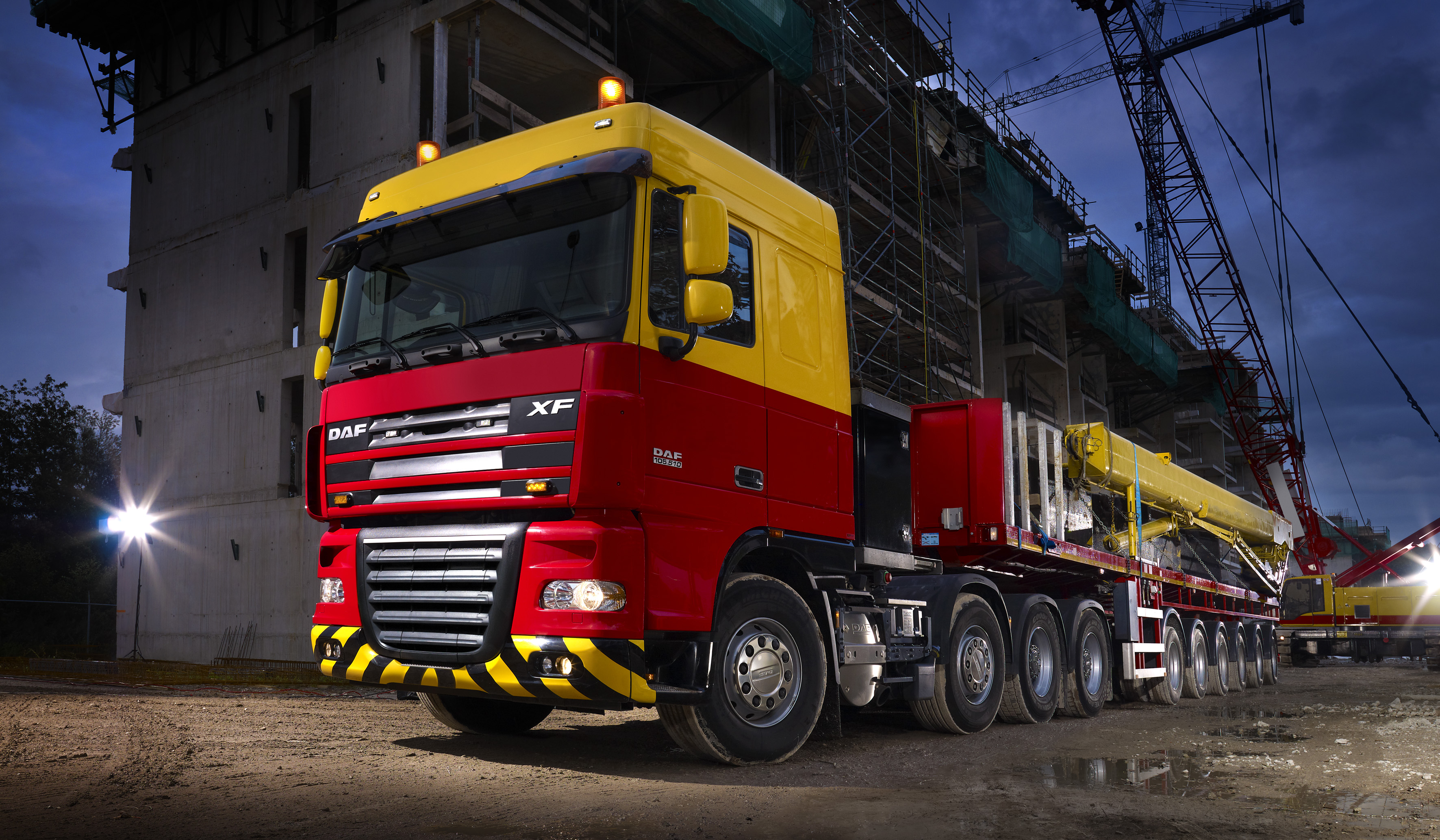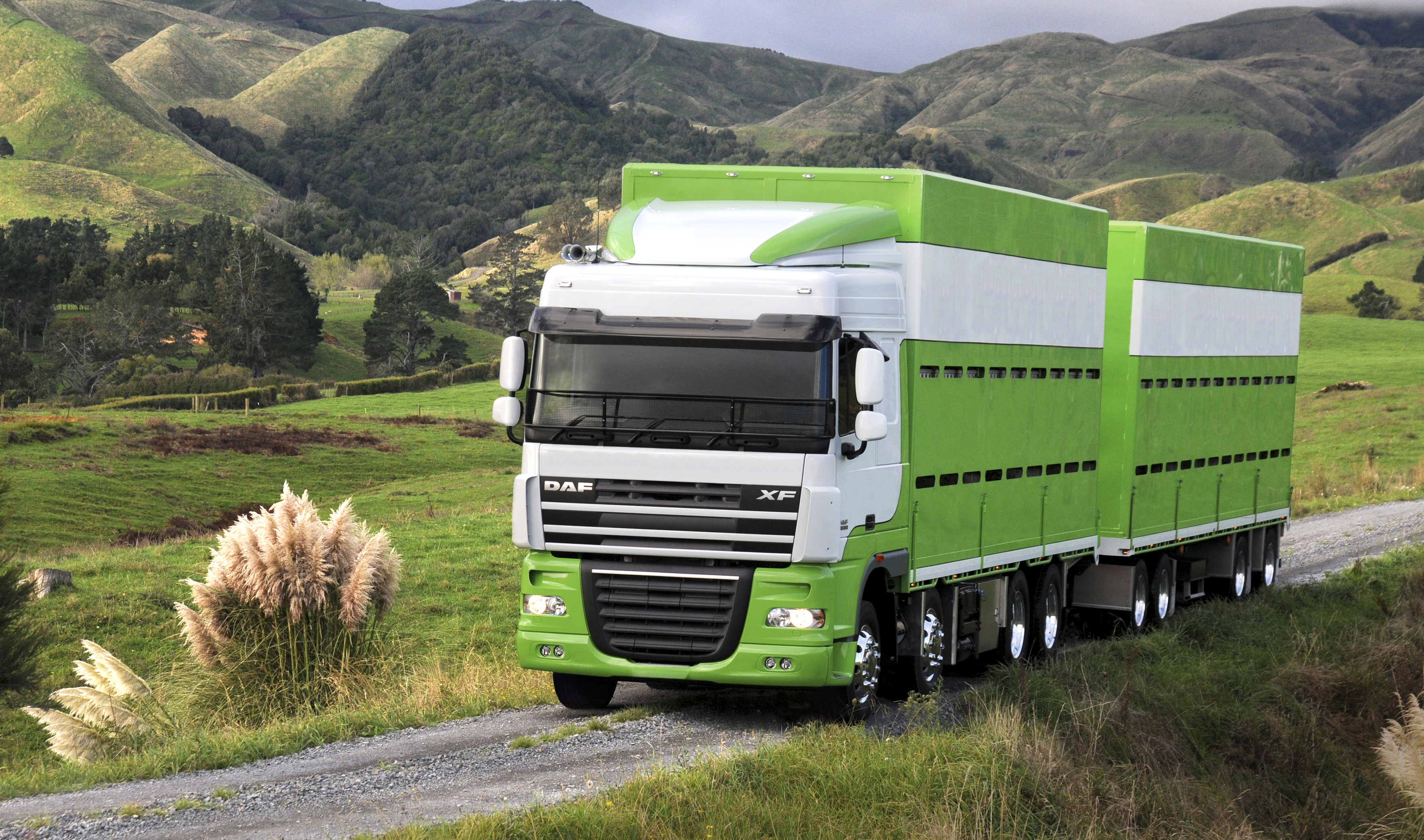 For special, light- or heavy-duty applications, the 6 x 2 tractors are available with liftable trailing axle with single or double mounted tyres. For operators who need a limited amount of additional payload, DAF can supply the XF105 with a light and non-steered liftable leading axle with 17.5" wheels.
To complete the tractor range, a 3-axle tractor and a 4-axle tractor with double drive are available – especially suitable for heavy haulage.
A wide range of rigids
DAF supplies the Euro 5 XF105 rigid as a standard 4 x 2 model with a wide choice of wheel bases. There is also an extensive range of 6 x 2 rigids. All trailing-axle versions have air suspension and are available with single or double mounted tyres. Air suspension at the front is optional.
The XF105 is also available as a 6 x 2 rigid with steered trailing rear axle for extra high manoeuvrability and yard-friendliness. The range also includes 6x4, 8x2 and 8x4 versions.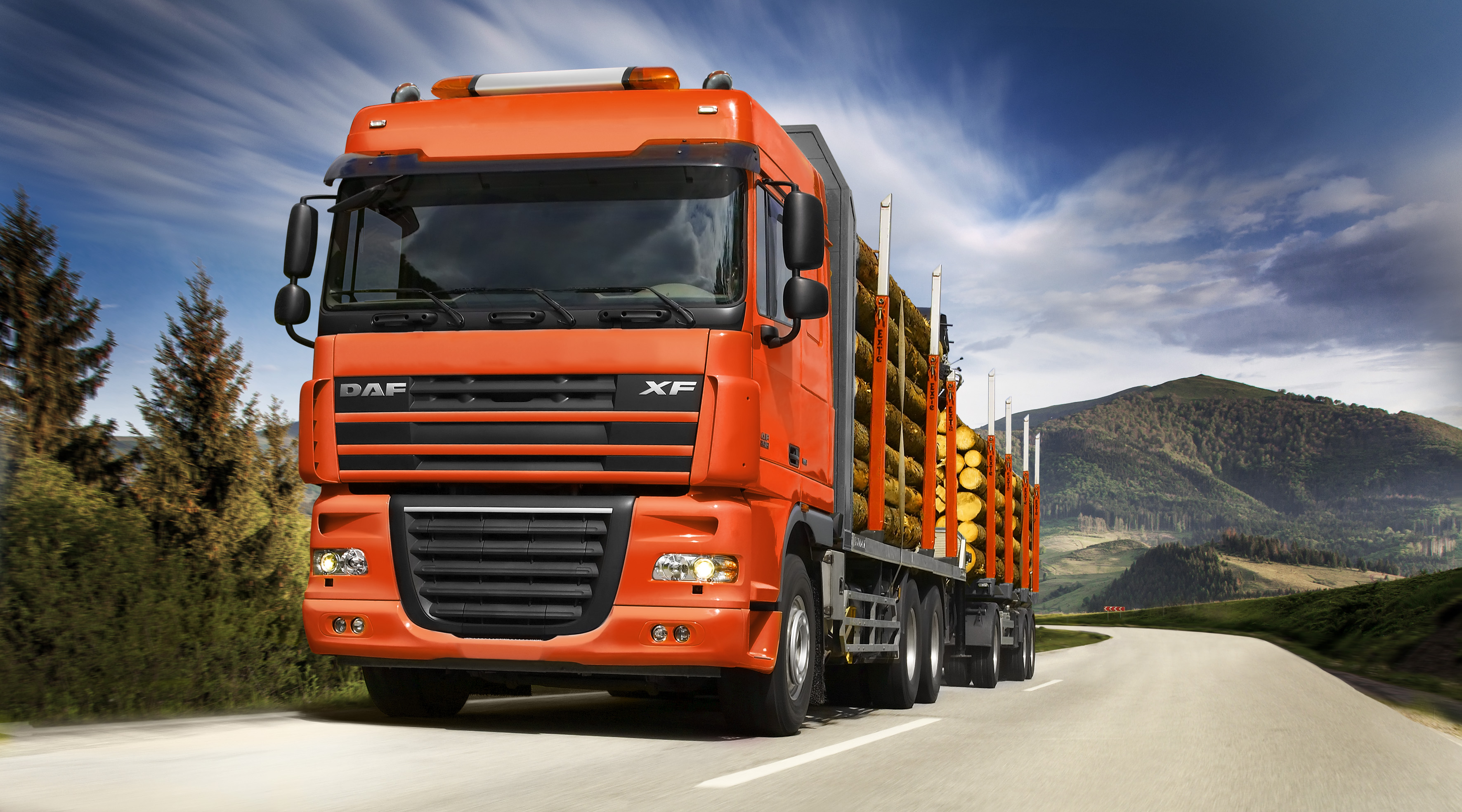 Contact your nearest DAF Dealer