We use cookies for a variety of purposes, such as website functionality and helping target our marketing activities. Some cookies are essential, others help us improve your experience by providing insights into how the site is used. For more information, please visit our Cookie Notice.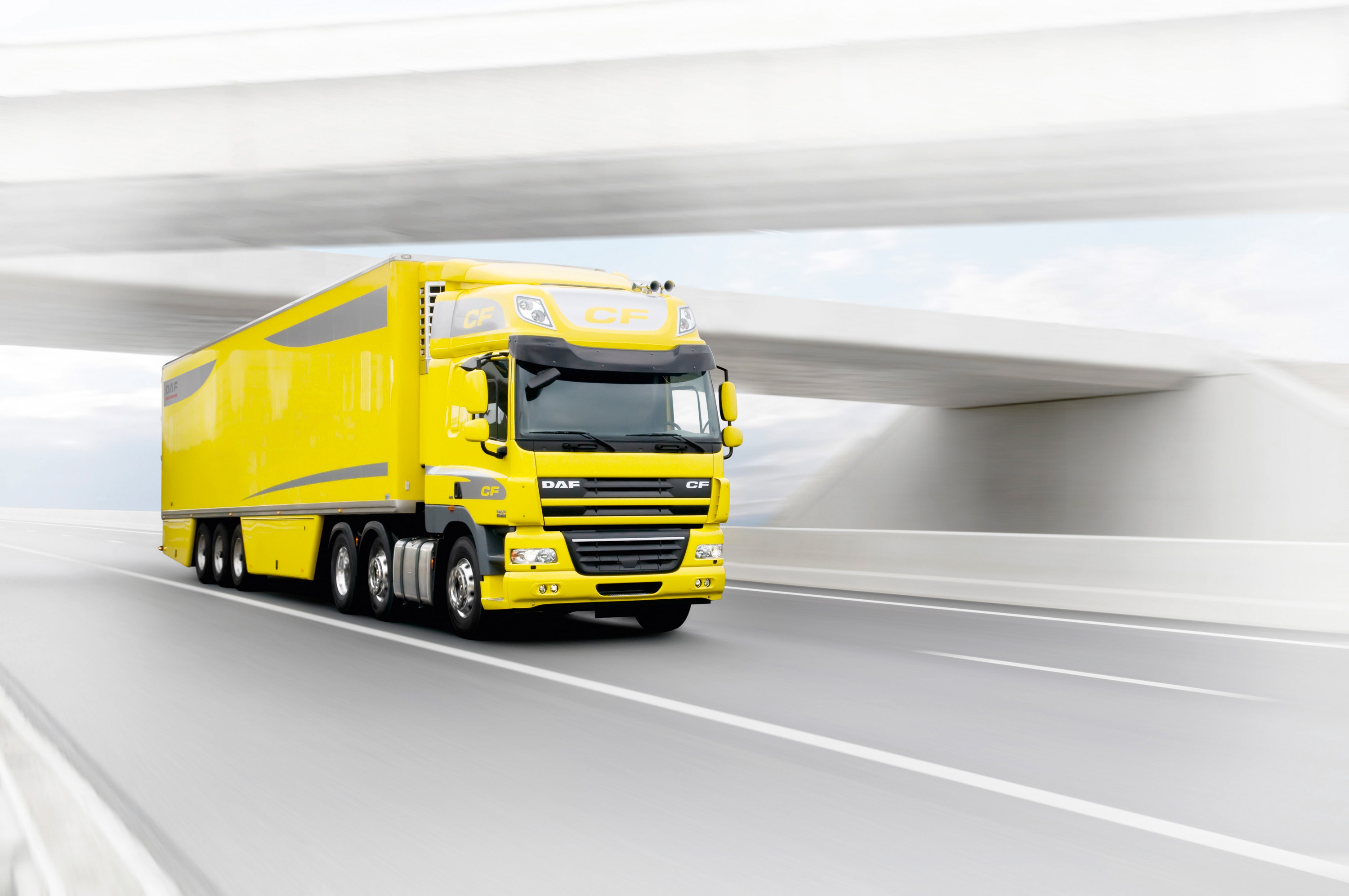 Built to perform
Regional, national or international transport. Smooth roads or rough terrain. It's all the same to the Euro 5 DAF CF series, available either as tractor or rigid chassis in two, three or four axle models.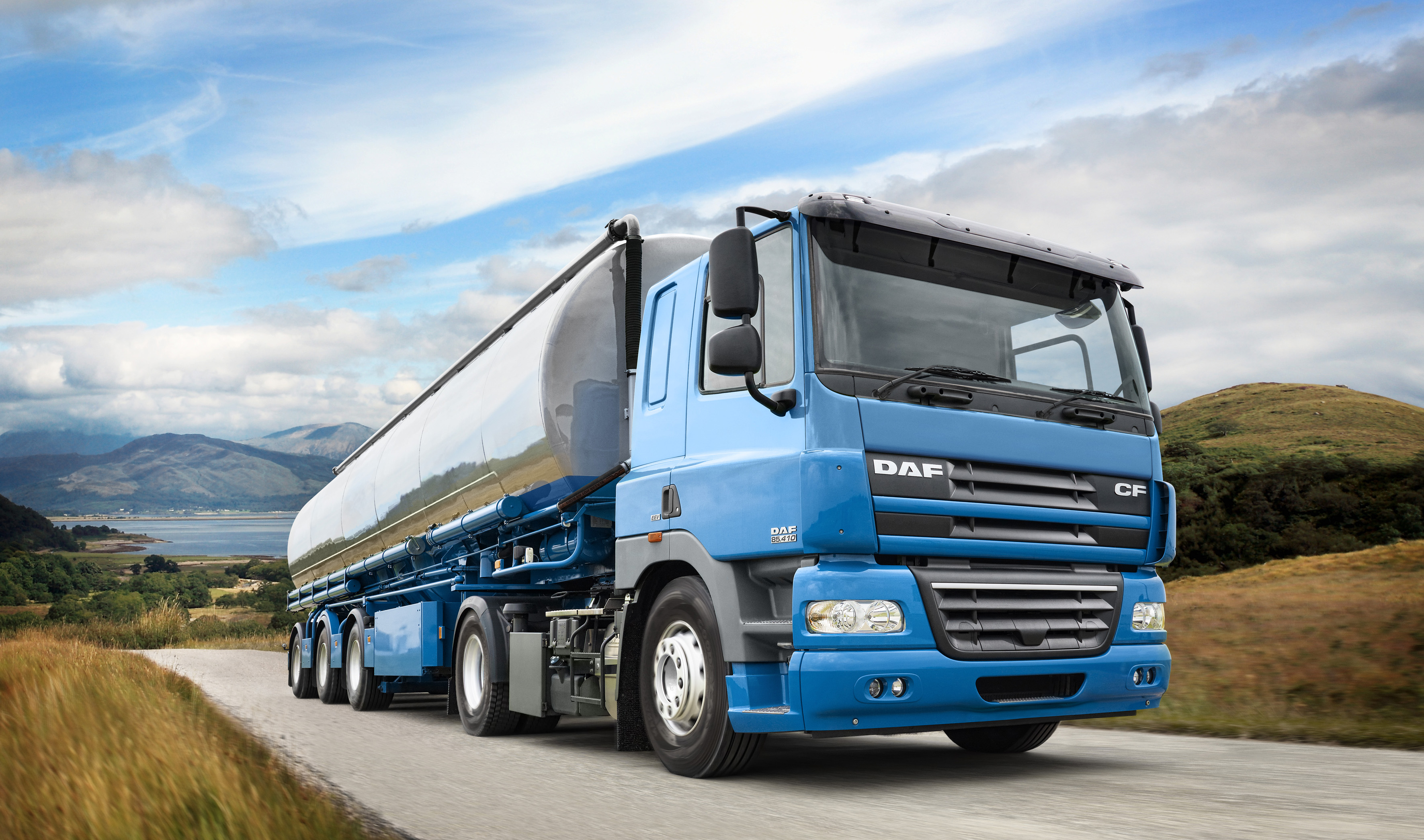 Unbeatable driving characteristics
Built to handle the demands of intensive use, this multifunctional chassis is a top performer in every application – from bulk or tank transport to heavy-duty work in the building industry, from garbage collection to general distribution.
The CF Series is characterized by superb driving properties and excellent manoeuvrability. A great deal of attention has been devoted to optimally match chassis design, steering, brakes and suspension. This, together with the high torque characteristics of the engines and comfortable cab design, makes the CF Series a joy to drive under all circumstances.
Comfort and convenience
Such a wide range of applications asks for different cab variants. The CF therefore comes with a choice of three cabs: a Day Cab, a Sleeper Cab and the extra spacious Space Cab, offering an interior height of 2.23 metres. All cab variants combine compact external dimensions with a surprisingly spacious interior and offer easy access, excellent visibility and an ergonomic working environment.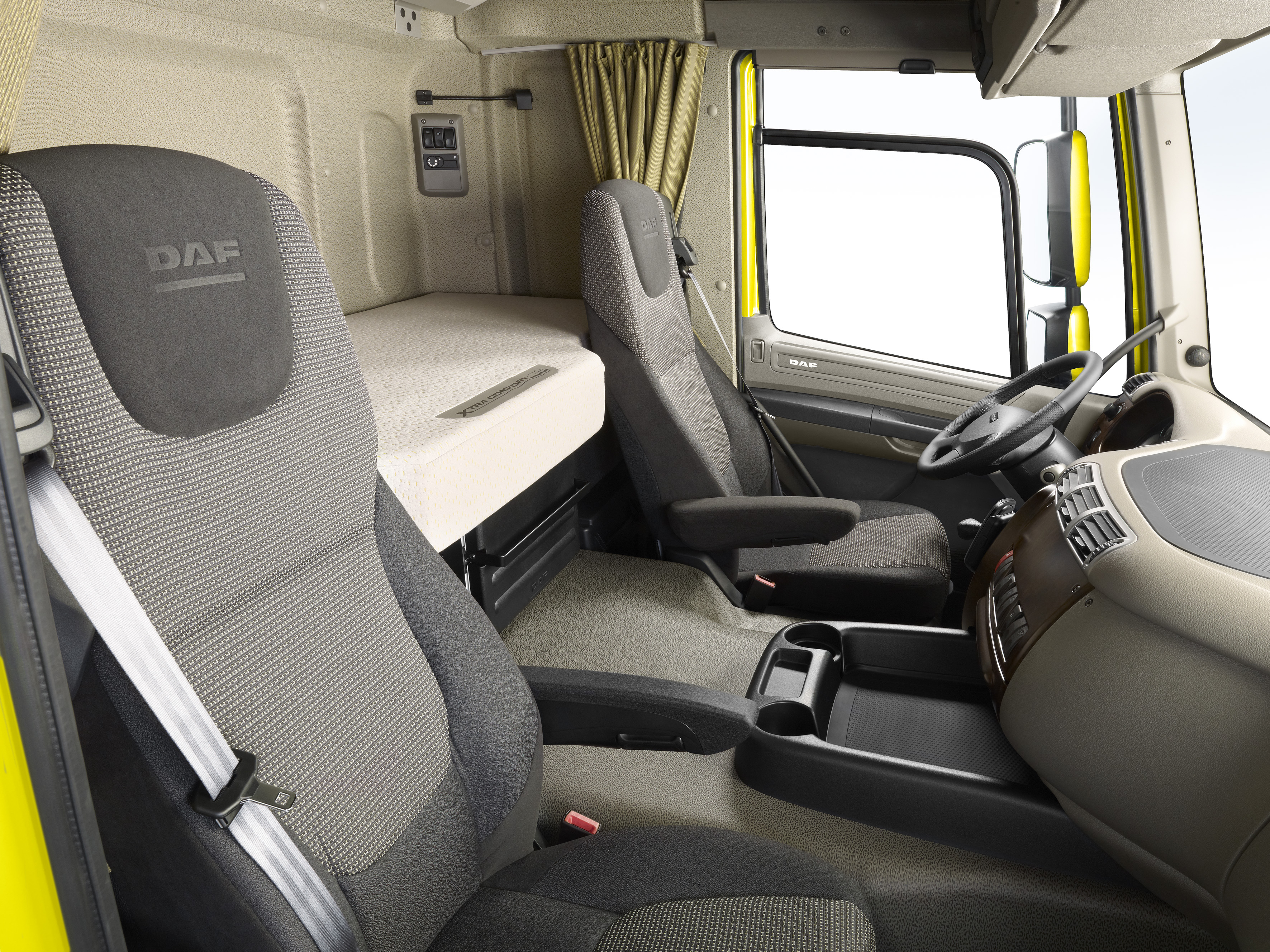 The CF cab is clearly designed around the driver
Once inside the cab, the sense of roominess is evident, accentuated by the large windscreen and side windows.

The intelligent use of space and high-quality materials in warm yet practical colours, creates an ergonomic environment that is both productive and pleasant.
From the fully adjustable air-sprung driver's seat with integral headrest and optional adjustable lumbar support and seat-belt tensioners, the driver has excellent access to all controls. The seats mould to the body to provide fatigue-reducing support. Extensive seat adjustment, combined with the two way adjustable steering wheel ensures the optimum driving position for drivers of all sizes.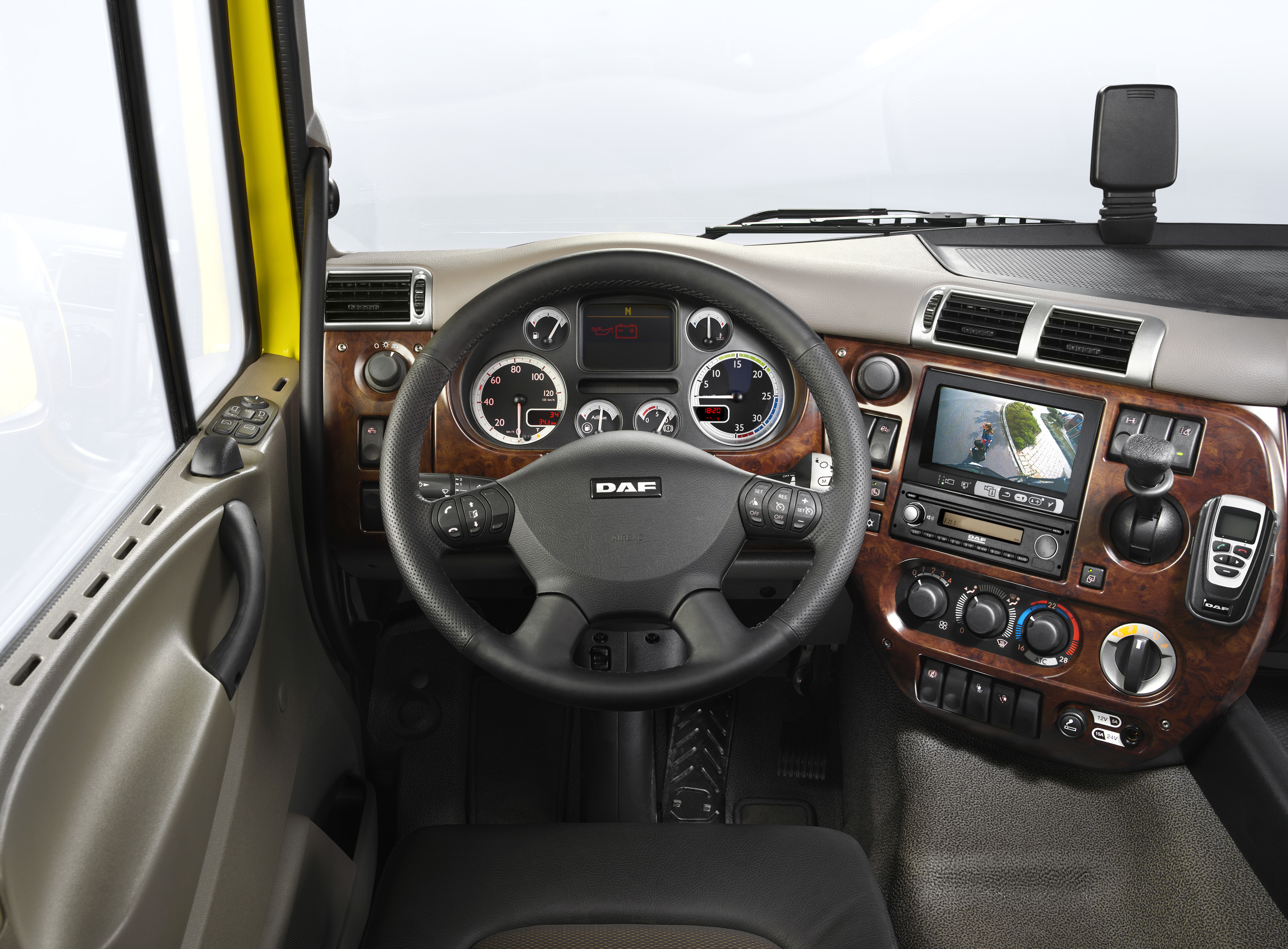 Contact your nearest DAF Dealer