We use cookies for a variety of purposes, such as website functionality and helping target our marketing activities. Some cookies are essential, others help us improve your experience by providing insights into how the site is used. For more information, please visit our Cookie Notice.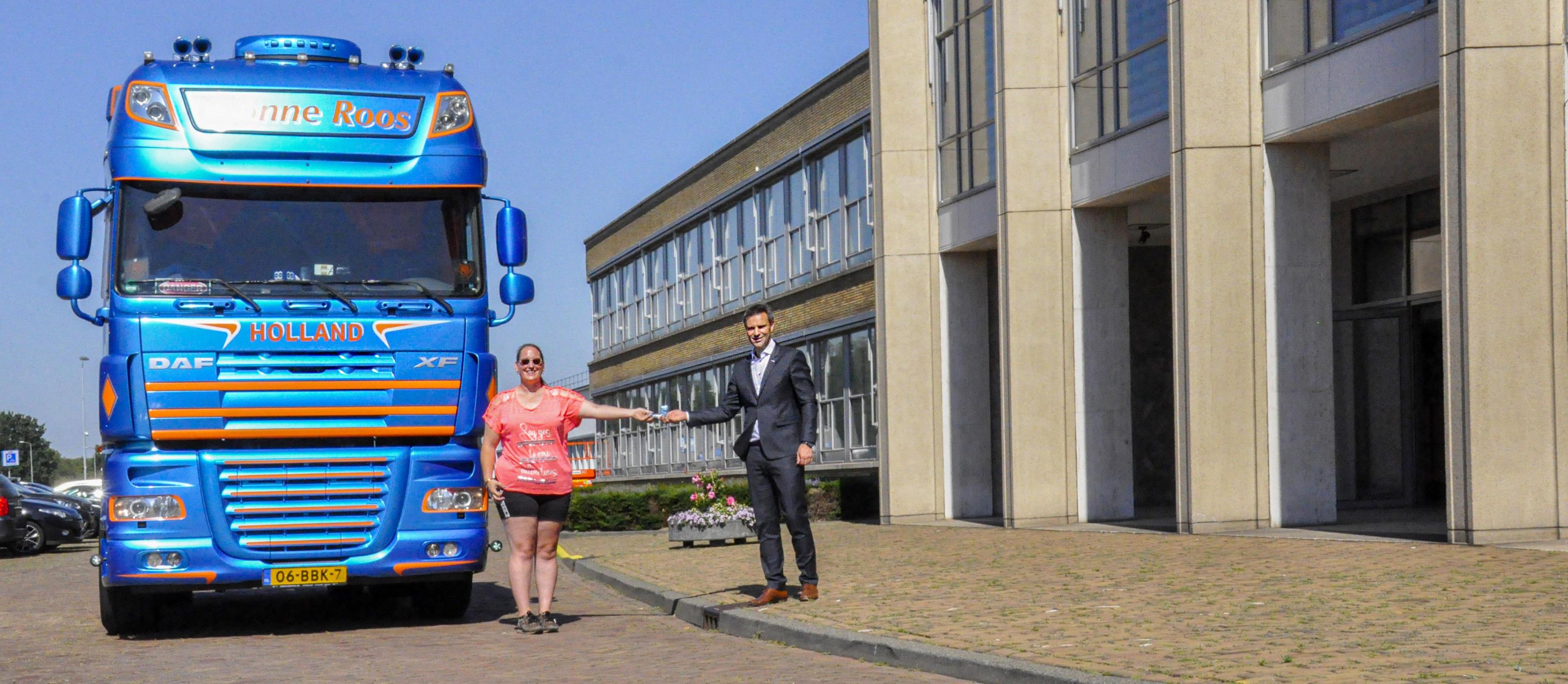 Yvonne Roos
Yvonne Roos has the best-looking Super Space Cab
"Want to get in behind the wheel?" Henk Tenger suddenly asks. I am standing in front of the DAF XF Super Space Cab at the DAF Experience Centre in Eindhoven. "You bet!" I say to Henk before climbing into the cabin as gracefully as I can. "You can stand up in the cabin too if you like, Marcel!" Henk proudly informs me. But in my head I'm already way down the road, heading for the South of France – Metz, Nancy, Dijon, Lyon… with Dutch country singer Henk Wijngaard crooning in the background. It's like a dream. I never imagined a truck could be so luxurious.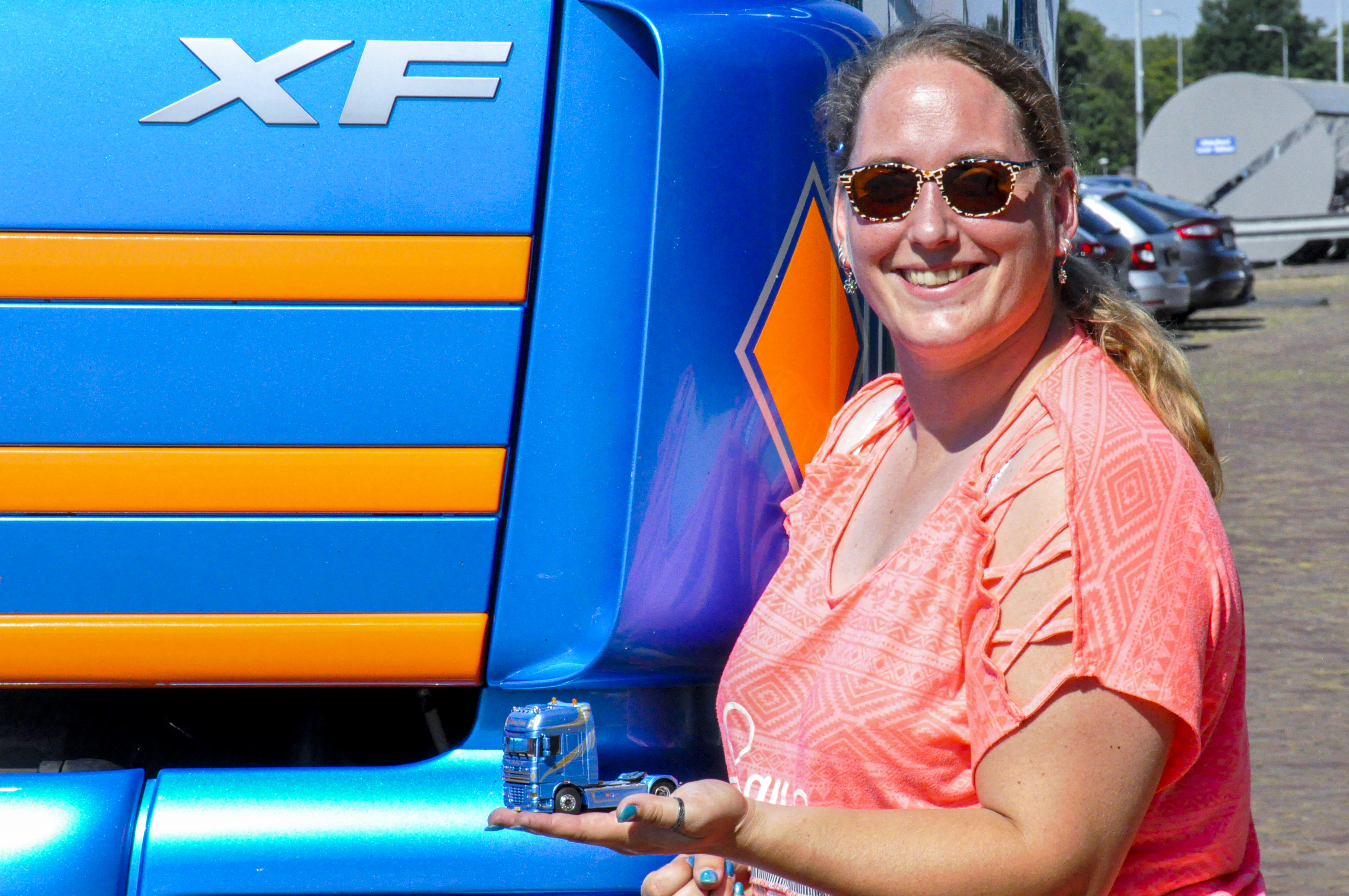 There were hundreds of entries from drivers who believed their Super Space Cab was the best-looking one around. Eventually, seventeen finalists were chosen and the public got to vote for their favourite. The XF105 driven by Yvonne Roos received the most likes – almost 300. She recently came to DAF in Eindhoven to pick up her prize: a miniature model of her own truck.
Eighteen
Yvonne has been a truck driver for fourteen years and her own boss for the last two. She drives five days a week for a number of clients, both domestically and internationally. "I started when I was eighteen and was already driving internationally one year later," she explains. "I knew from a very young age that I wanted to be a truck driver."
Eight years
When Yvonne was still working for a boss she drove in different truck brands, which gave her the opportunity to compare them. And so when she started out on her own two years ago the choice was an easy one: her own truck had to be a DAF. "I bought a five-and-a half-year-old XF105," she says. "It has 800,000 kilometres on the clock now, but is still running superbly."
Orange
To be fair, Yvonne didn't have to do all that much to get her truck looking so good, which she readily admits herself: "It was the same colour when I bought it, all I really did was add the orange accents." So how does she feel about winning? "It's great, of course, a real honour. Although I purposely avoided following the campaign on Facebook because it made me too nervous," she laughs.
Heart
And then the critical question: why choose a DAF? "Most trucks are very similar to each other," she replies. "But a DAF distinguishes itself from the rest. And just as important: my DAF is comfortable and very spacious, which is very important when you're out on the road five days a week. At DAF you know what drivers want. I really have a DAF heart!"

Yvonne Roos

Also interesting to read: