We use cookies for a variety of purposes, such as website functionality and helping target our marketing activities. Some cookies are essential, others help us improve your experience by providing insights into how the site is used. For more information, please visit our Cookie Notice.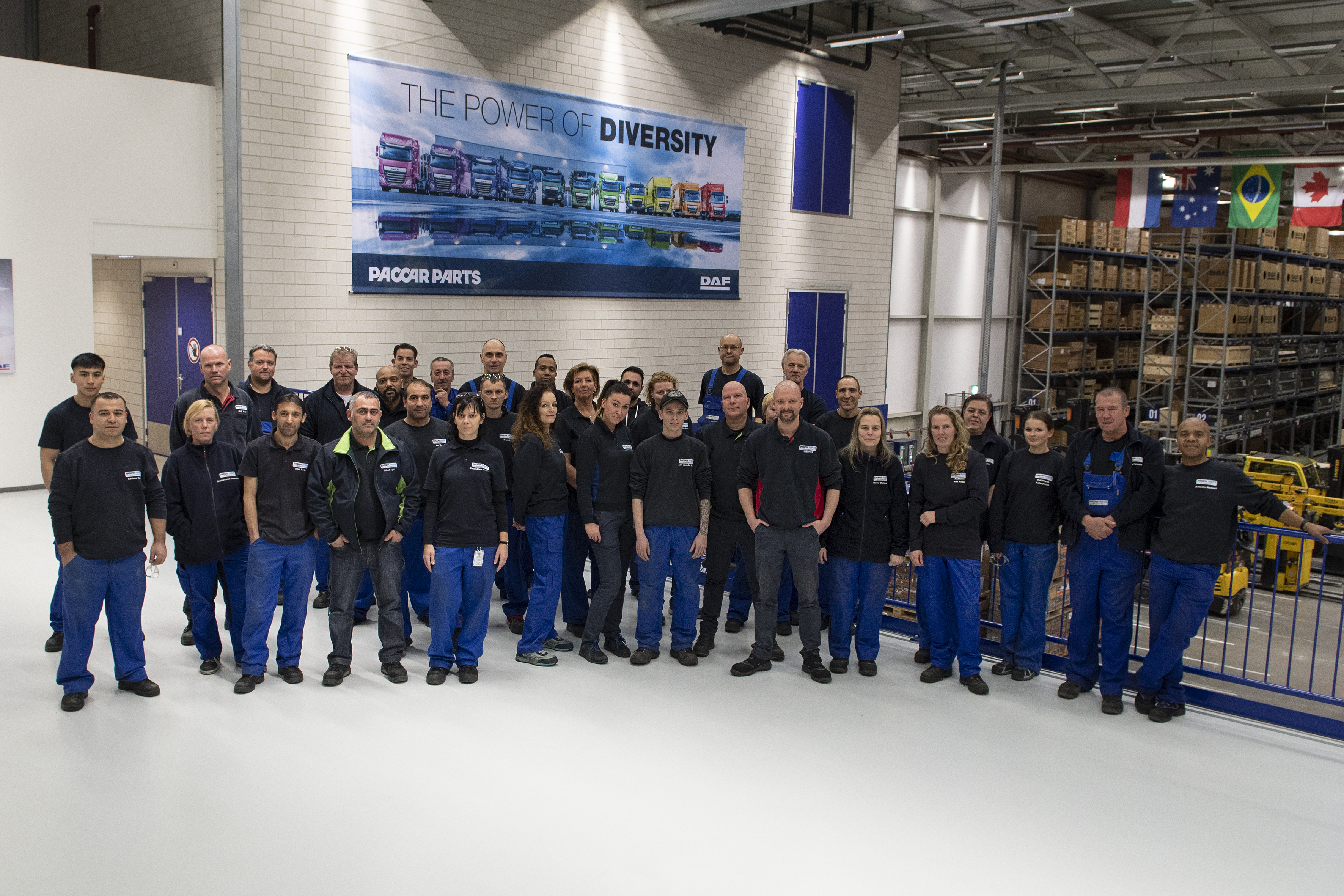 PACCAR
Parts Distribution Center Eindhoven
"I'm proud of our team that keeps DAF's on the road"
Joost van Dongen - Manager PACCAR Parts Distribution Center Eindhoven
At the Parts Distribution Center in Eindhoven, the Netherlands, it's all hands on deck during the corona outbreak. From securing stock to wearing masks, manager Joost van Dongen and his team are doing everything possible to ensure deliveries of parts to the workshops throughout Europe. A vital task in this day and age.
"Transport and distribution are essential foundations of modern society", explains Joost van Dongen, manager of the PACCAR Parts Distribution Center in Eindhoven. "Especially now. As a truck manufacturer, we carry a heavy responsibility. Medicines have to go to hospitals, supermarkets must be supplied. That's why the constant flow of parts to our customers must be maintained."
Hands on deck
That meant all hands on deck for Joost and his team. "When lockdown measures were announced, the first thing we did was to speed up delivery of existing orders from suppliers to ensure enough stock," says Joost. "We then made sure that we had enough transport capacity and flexibility to deliver the parts to our dealers. Because the many closed borders sometimes make it a challenge to deliver parts in time. As a result of all the measures we took, PACCAR Parts Europe is able to maintain daily deliveries to most dealers – and that's a great achievement in a time like this."
Safeguarding employees like Mr. Tape
PDC employees are vital to continued operations, so several measures were implemented to ensure their health and safety. Posters, stickers, signs and TV screens remind everyone to stay 1.5 metres apart. "One of our employees became known as Mr. Tape," says Joost, with a smile. "He was responsible for marking the floor to indicate correct social distance. And of course everybody is wearing face masks."
Remember corona?
"No one knows when the time will come that we can say 'remember corona?'", concludes Joost. "But when that moment arrives, I'm sure that we can look back at it with pride. The pride in realizing that together we have kept DAFs on the road throughout Europe to deliver vital products and services in these uncertain times."
Joost van Dungen
Manager Parts Distribution Center Eindhoven